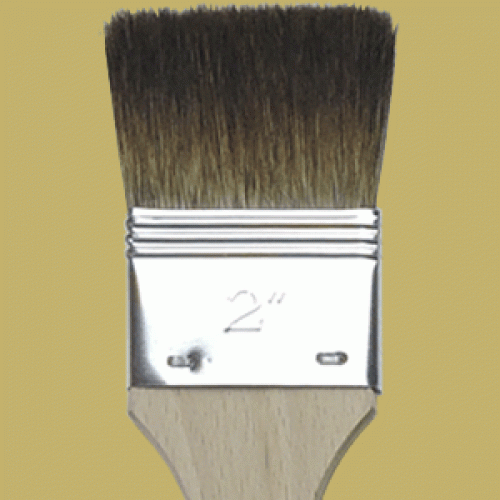 2" Pure Squirrel Hair Mottler
Mottlers are large flat brushes with long or short handles and can have long or short bristles – available in natural hair or synthetic fibers. Often used for faux finishing techniques, murals, washes, varnishing or priming, these brushes hold a large amount of paint and cover large surface areas.
Made from the finest pure Russian Squirrel Hair with flat metal ferrules and short plain wooden handles.
Made in Germany.
2" Pure Squirrel Hair Mottler