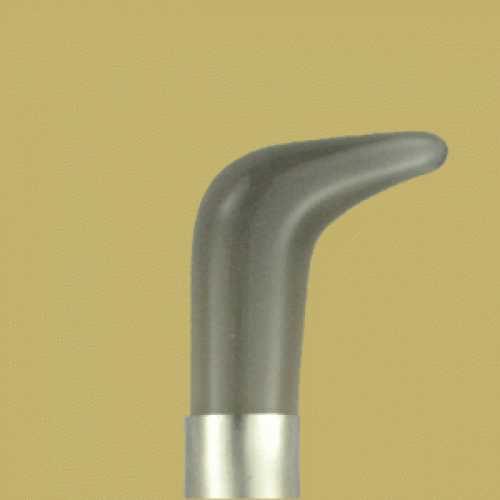 Agate Burnisher #229
Agate Burnishers are used to impart a mirror-like polish to gold and other metal leaf when water gilding, they are available in a variety of different shapes, but the three basic shapes are flat (#172), dog-toothed (#131) and pencil (#249).
Agate Burnishers are delicate tools and can mar easily if handled roughly, they can be kept smooth and in good condition by rubbing them on the flesh side of a piece of leather coated with whiting, or if too rough can be smoothed on a zinc-lined board coated with a small amount of flour or emery mixed with machine oil.
Made in Germany.
[Tips]
Store your Burnisher in a soft cloth, never place it into your pencil box or leave it lying on the desk
the smallest of scratches will gradually cause the Burnisher to "grab".
Before working with your Burnisher breathe on the Burnisher and polish it with a piece of Silk.
[How to use]
Move your Agate Burnisher with slow, moderately applied pressure across your gilded surface.
Too little pressure will not yield a high sheen, and too much pressure will rub off the leaf.
The advertised price of this product includes 10% GST
International orders do not attract GST charges.
Agate Burnisher #229