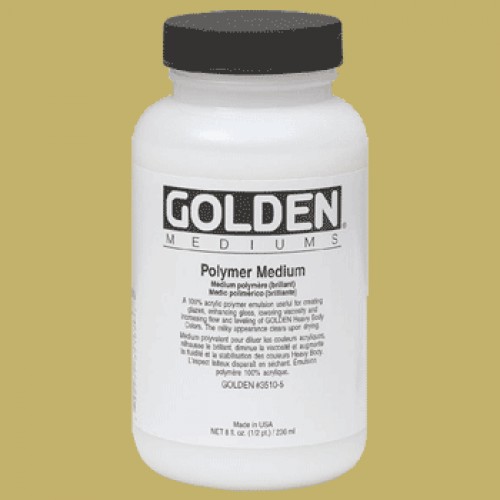 Golden Polymer Medium (Gloss) 237ml
A general purpose liquid for glazes, extending colors, enhancing gloss, and increasing film integrity. It's oil-like and resinous, promoting flow and levelling.
Use polymer and matte mediums to extend and thin acrylic paints, while promoting even flow and leveling, and maintaining the film's stability. Mix gloss and matte mediums to create a custom satin finish.
Found this product cheaper from another Australian retailer? We'll beat it by 5%
* Competitor's price must include GST.
* Competitor's price must not be below our purchase price (loss-leading).
* Competitor's offer must be verifiable by us.
* Excludes trade and special quotes, stock liquidations and commercial quantities.
Golden Polymer Medium (Gloss) 237ml