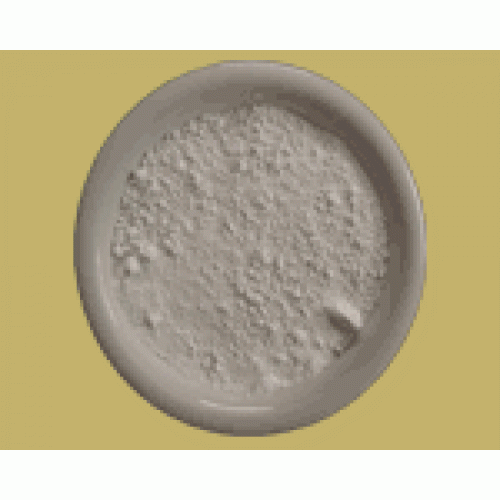 English Whiting per 5 KG
Common names: English whiting, Gilders Whiting, Spanish Whiting 
How to make Gesso:
Start by warming an appropriate amount of previously prepared Rabbit skin glue to make it fluid. If you heat the glue too much, it will weaken the glue and add air bubbles!. 
Hot tap water is about the right temperature to liquefy glue without damaging it. So fill the outer pan of your double boiler with water and put the glue into the inner pan. In about ten minutes, it will be about the consistency of milk.
To minimize air bubbles gently add English whiting to the mixture until it starts to peak through the surface of the Rabbit skin glue. Although the amount of whiting will vary, it should be approximately the same volume as the glue-size used.
Leave this to settle for about ten minutes allowing any air bubbles to escape (gently tapping the bottom of the canister can help this).
Gently stir the mixture until an even mix is achieved. Be careful at this point not to introduce air bubbles into the mixture.
If needed, the Gesso may be strained through a pair of old tights to remove any lumps at this point.
If possible, leave the mixture to set in a refrigerator to help eradicate any air bubbles still in the mixture or simply begin applying.
The advertised price of this product includes 10% GST
International orders do not attract GST charges.
English Whiting per 5 KG