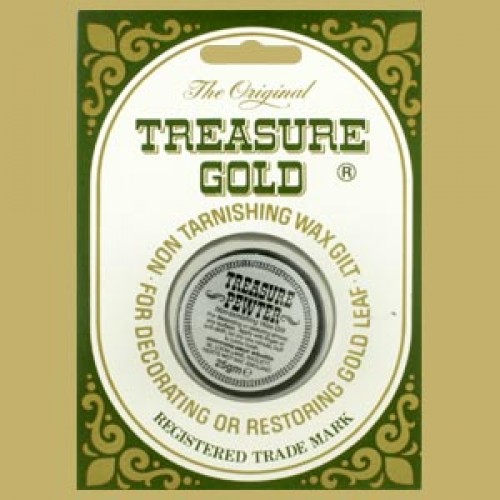 Treasure Gold - Pewter Gilt wax 25gr
Connoisseur Studio Treasure Florentine non-tarnishing gilt wax is ideal for restoring gold leaf and decorating almost any surface.
An effective finish for use on carved and ornamental furniture, frames, mouldings, canvas, decorative ceilings, lamps, figurines and objects. When dry can be buffed with a soft cloth or toned down with a used shoe polish brush.
Apply with finger or soft cloth, approx. 3 sq. meter coverage.
Product of the U.K.
Treasure Gold - Pewter Gilt wax 25gr