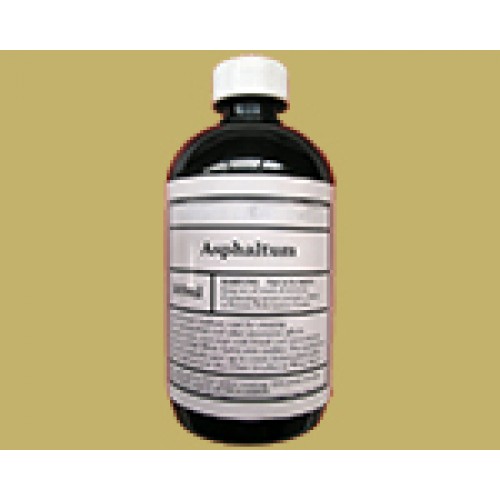 Asphaltum 250ml
Pure liquid asphaltum for adding to oil based varnishes to create antique patinas with warmth and depth and for creating lace tortoiseshell effects.
May also be used in printmaking for acid-bath resists.
To achieve a lace tortoiseshell effect apply a thin, even coat with brush and immediately spray or flick White Spirit onto surface.
The asphaltum should instantly open up to create a tortoiseshell effect.
Allow 24 hours to dry. Clean brushes in White Spirit
Asphaltum 250ml