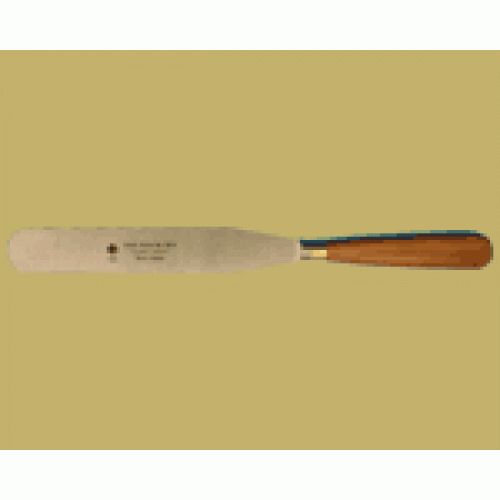 Don Carlos Gilders Knife
A gilder's knife is used to cut loose pieces of Gold or Silver leaf on a gilder's pad or cushion.
This high quality knife is imported from Solingen, Germany and has a 155 mm (6.1 in.) long stainless-steel blade set firmly into a walnut handle.
The blade has two working edges and a round tip that measures 20 mm (5/8 in.) wide.
To use it, simply draw the blade across the leaf on a gilders cushion to cut it without applying any downward pressure.
Don Carlos Gilders Knife