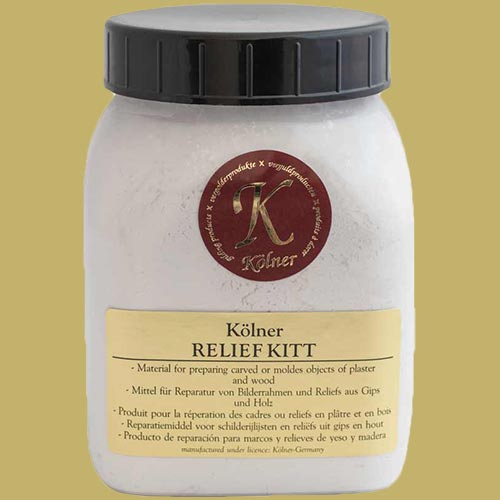 Kolner Reliefkitt 150 grams
Kolner Reliefkitt is a dry powder mixture of inorganic cement and filler material. When liquid is added, Reliefkitt Powder becomes a plastic material for preparing carved or molded objects, repairing breaks and for filling cracks.
Shelf life is a minimum of 2 years when stored in a cool and dry area.
Instructions are available upon request by emailing us.
Kolner Reliefkitt 150 grams