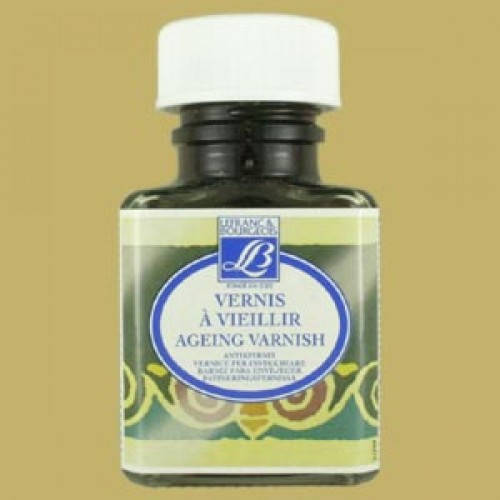 Lefranc & Bourgeois Ageing varnish 75ml
Gives a Patina of age with a tough gloss finish that has a delicate yellow tint.
Suitable for objects painted with acrylic paints, smooth surfaces, and printed pictures.
Dilute and clean up with White spirit.
This product can be used with Lefranc & Bourgeois Cracking Varnish to create a natural cracking effect.
Comes with instructions in the box
Lefranc & Bourgeois Ageing varnish 75ml