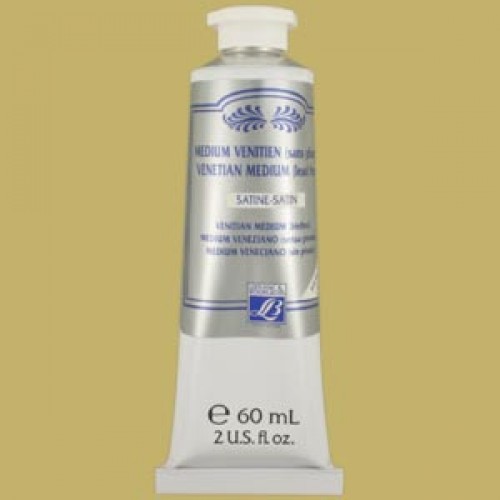 Lefranc & Bourgeois Venetian Medium (Satin) 60ml Tube
Faster impasto work, easier superposition, flexibility of use and fast drying make this a material for alla prima studies or outdoor work.
Composition
Beeswax, linseed oil, essence of spike lavender, cobalt-zirconium siccative.
Reformulated without lead in 2002.
Characteristics
Satin finish, juxtaposition blends, makes the paste tacky. Immediate setting.
Use
Pure for half paste, painting knife or brush work. Diluted up to 50% with rectified turpentine for glaze work.
Sets in less than 1 hour, dries within 24 hours to a satin finish.
Lefranc & Bourgeois Venetian Medium (Satin) 60ml Tube