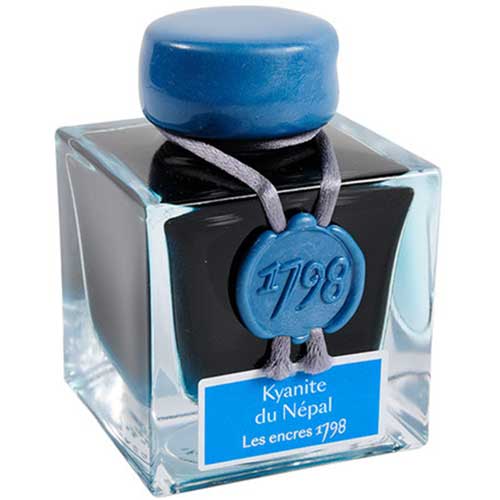 J. Herbin Kyanite Du Nepal 1798 (50ml Bottled Ink)
Kyanite is bright blue and pulling toward turquoise. It is magnified thanks to a cloud of silver glitter for a powerful and elegant writing.
Since the discovery of the famous mining region of Nepal, Kali Gandaki, Kyanite has been recognized as a noble mineral because of its similarities with the rich tones of sapphire.
J. Herbin Kyanite Du Nepal 1798 (50ml Bottled Ink)