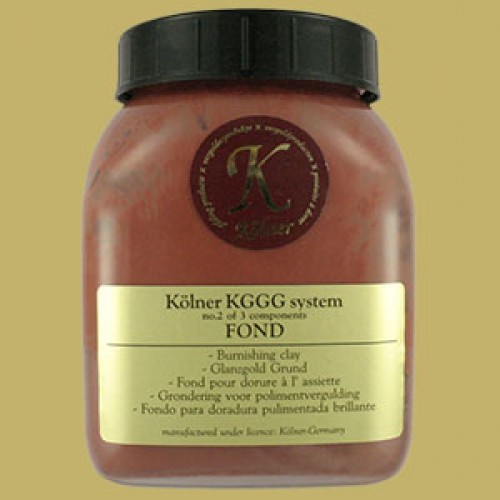 Kolner KGGG Red base 1000ml
Kolner KGGG Red base is part 2 of the 3 component water based size for the attainment of a high gloss interior gilding.
It can be used on nearly all substrates that have been prepared using standard accepted techniques to create weather-resistant surfaces.
Gold leaf, Silver leaf, and Composition products work well with the Kolner KGGG System.
Kolner KGGG system is designed to work with loose leaf only.
You will require Kolner KGGG Sealer 123 A and Kolner KGGG Colnasol tablet to achieve successful results.
Product information and documentation can be downloaded from here
Kolner KGGG Red base 1000ml