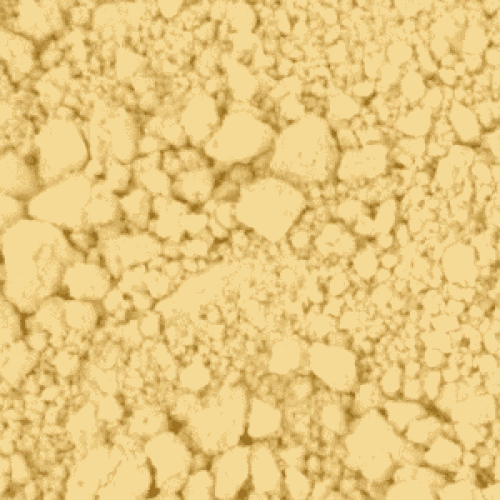 Light Yellow Ocher pigment 50 grams
Natural Earths & Ochres are rich colours including Ochres, Sienna's, Umbers and natural iron Oxides. Compatible with all mediums, these colours are permanent providing a strong depth of colour. Light accentuates the vividness of this palette of shades in a way that is unmatched by synthetic pigments.
This natural pigment comes from France.
Color Index: Y43
Composition : SiO2 + Al2O3 + Fe2O3
Compatible with all mediums and other pigments. Excellent for use with Lime, milkpaint and casein, oil, egg, glues watercolour, gouache, wax, acrylic and synthetics, cements, plasters, etc.
Light Yellow Ocher pigment 50 grams