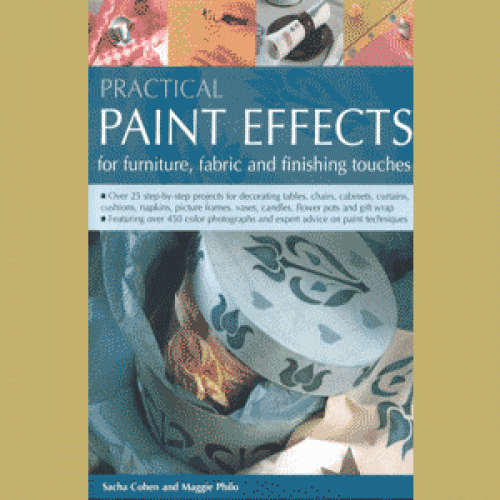 Practical Paint Effects for furniture, fabric and finishing touc
Practical projects and hundreds of creative ideas for adding colour and style to your household accessories, fabrics and furniture
Clear instructions for all the paint decorating techniques you will need, including sponging, combing, colour-washing, ragging, stippling, stencilling and stamping
Every project is illustrated with full-colour step-by-step photographs showing every stage of the work and a picture of the finished item so that you can see the results you're aiming for
Inspirational ideas include a crackle-glaze picture frame, a seashore bathroom set, gilded candles, stamped wrapping paper, a Scandinavian table and a folk-art chair.
Features a detauled guide to painting equipment and techniques, and instructions on working with colour and how to mix paint recipes
Includes over 450 full-colour photographs and templates to help you to create professional-looking designs
Over 25 step-by-step projects for decorating tables, chairs, cabinets, curtains, cushions, napkins, picture frames, vases, candles, flower pots and gift wrap
This book comes with a complementary booklet of Imitation Gold or Silver with a choice of loose or transfer leaf.
The advertised price of this product includes 10% GST
International orders do not attract GST charges.
Practical Paint Effects for furniture, fabric and finishing touc