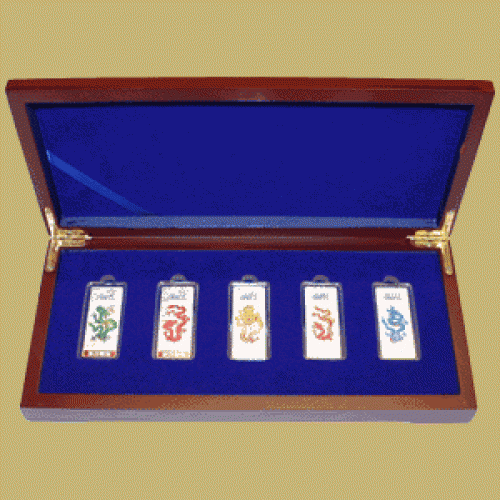 Dragon Ingots (5 x 10 grams) Boxed
These beautiful 5 x 10 gram solid Silver Ingots (99.9%) and presented in a wooden case and have the Chinese Dragon painted on them in Green, Red, Yellow, Orange and Blue.
The dimensions of these ingots are 50 mm long, 20 mm wide and 1 mm thick.
The advertised price of this product includes 10% GST
International orders do not attract GST charges.
Dragon Ingots (5 x 10 grams) Boxed