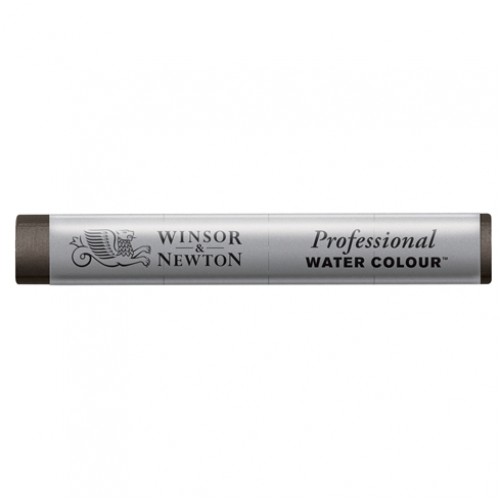 Winsor & Newton Professional Watercolour Stick - Sepia (609)
Combining colour vibrancy with versatility, our new Professional Water Colour Sticks offer you the opportunity to experiment with water colour like never before. The latest in our family of water colour innovations, they allow you to move effortlessly between drawing and water colour. The Sticks can be applied dry, then wet with a brush to create soft washes which can be blended with ease, even years later. Or, apply wet with a brush directly onto surface to achieve a myriad of effects.
Tried, tested and embraced by notable water colourists, the Water Colour Sticks open up an array of new creative possibilities, inviting you to explore the boundaries of your artistic freedom by experimenting in both wet and dry form. Mario Robinson is one such artist, who having been inspired by their capabilities, created an evocative collection of portraits using the Sticks which you can view here.
Our Professional Water Colour Sticks are:
• Available in 48 brilliant colours made of the highest quality, lightfast pigments
• Fully intermixable with traditional watercolours: Winsor & Newton tubes, pans, the new Winsor & Newton Water Colour Markers and all mediums
• A versatile square shape for thick and thin lines
• Transportable for use as easily on-the-go as in the studio
View the videos below for more on the Sticks and a dose of water colour inspiration courtesy of artist Louisa Chambers.
Winsor & Newton Professional Watercolour Stick - Sepia (609)