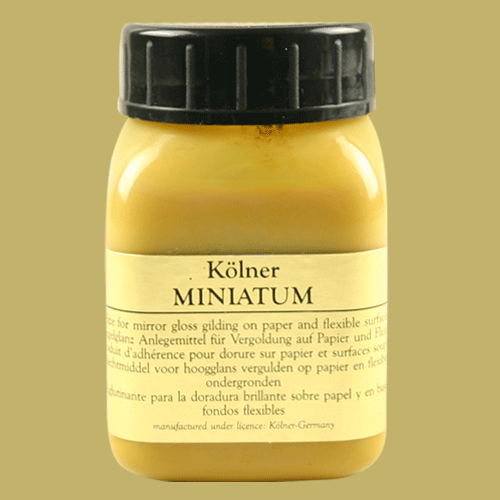 Kolner Miniatum Yellow 50ml
Kolner Miniatum Yellow is an ideal size for gilding illuminated manuscripts.
The elastic nature of the size assures a long lasting mirror like gilded finish.
The turning of illuminated pages will not cause the leaf to delaminate.
Silver leaf and Composition leaf may also be used.
Product information and documentation can be downloaded from here
Kolner Miniatum Yellow 50ml