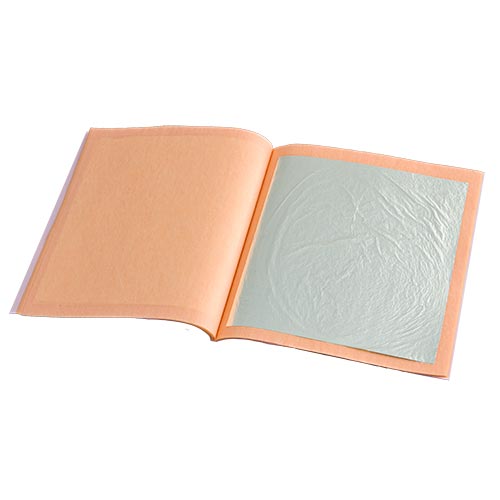 Edible 16 Karat Lemon Gold leaf Food grade Loose
This edible food-grade leaf is manufactured by us using the latest technology and respected traditions of the gold beating trade specifically for the food industry.
A booklet of loose gold leaf is made by placing each piece of gold leaf between thin sheets of rouged tissue paper. 
The chef can then remove one leaf at a time without disturbing the remaining leaves. It is normally removed from the booklet with a Gilder's tip, and applied with a Natural hair brush.
No animal products are used in the manufacturing process of Gold leaf.
Gold leaf
Karat
16 Kt
Colour
White with a Lemon tinge
Size
80 x 80 mm (3.15 x 3.15 inches)
Quantity
25 leaves
E-number
E175
Ingredients
Composition 66.7% Fine Gold, 33.3% Fine Silver
Edible 16 Karat Lemon Gold leaf Food grade Loose