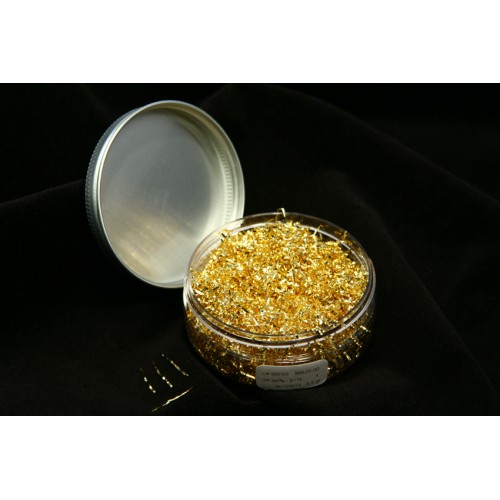 Edible 22.5 Karat Gold Spaghettis [1mm - 0.5g ]
Plastic jar with 0,5g of edible 22.5 Karat gold leaf Spaghetti decoration.
Plastic jar size : H 25mm, Ø 70mm
Plastic jar total weight : 20g approx.
Plastic jar suitable for food contact
Gold decoration size : 1mm.
Edible gold leaf (E 175) / 22,5 carat
Product of France.
Due to contractual obligations, we may only sell this product within Australia and to New Zealand.
Edible 22.5 Karat Gold Spaghettis [1mm - 0.5g ]