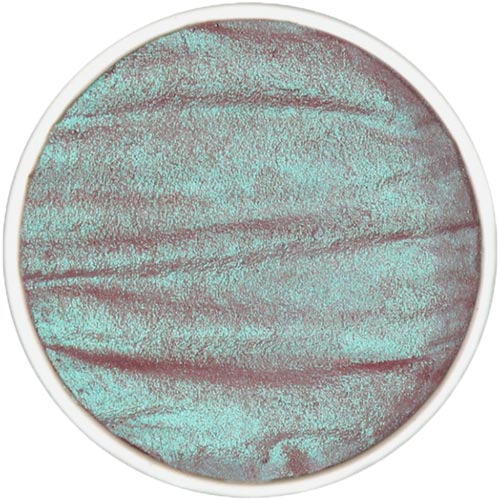 Finetec M600 Refill - Mermaid
Refill for Finetec M600 Pearlescent Watercolour Palette
Our new Pearlcolor "Mermaid" offers some underwater magic: on white paper it looks pink, but on black paper it's turquoise! Perfect for painting magical beings of all kinds.

Simply mix colors with a brush and a little water until the desired consistency is reached.
Colors can be used on nearly all surfaces.
Imported from Germany.
Finetec M600 Refill - Mermaid