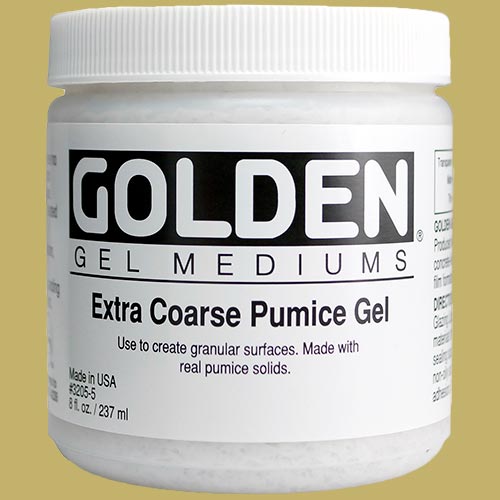 Golden Pumice Gel (Extra Coarse) 237ml
Used for making textures or grounds for pastels, these gels dry to a hard film. Blend Pumice Gels with Golden Acrylic colors, or mix in other Golden Gels or Mediums to increase flexibility. Available in Fine, Coarse, or Extra Coarse.
Found this product cheaper from another Australian retailer? We'll beat it by 5%
* Competitor's price must include GST.
* Competitor's price must not be below our purchase price (loss-leading).
* Competitor's offer must be verifiable by us.
* Excludes trade and special quotes, stock liquidations and commercial quantities.
Golden Pumice Gel (Extra Coarse) 237ml