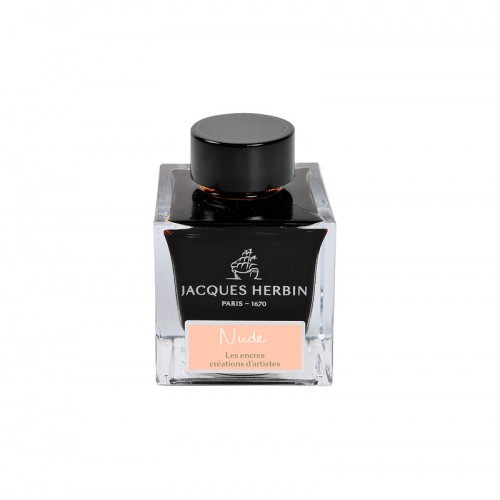 J. Herbin - Artist Creations Ink - Nude Ink - 50mL
Developed in honour of iconic creatives, Jacques Herbin's Artist Collection celebrates an encapsulates their talents in a new, unique hue.
Nude pays homage to fashion artist Marc-Antoine Coulon and his distinctive style, which has graced the pages of legendary publications like Vanity Fair, Vogue, Harper's Bazaar, Madame Figaro and more, and also appears in the collections of major fashion houses. An expressive artist with a distinctive softness, Coulon's illustrations are glamorous, timeless and sensual, which Nude encapsulates neatly.
J. Herbin - Artist Creations Ink - Nude Ink - 50mL