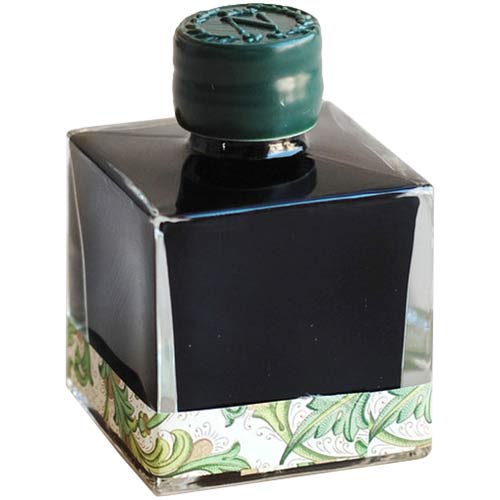 J. Herbin Fountain Pen Ink - Napoleon - Green Empire (50ml Bottled Ink)
"History was made and written with Herbin wax and inks."  
 
The world's oldest name in ink production, Herbin's vivid Perle des Encres (Jewel of Inks) range began production in 1700. From Napoleon Bonaparte to Victor Hugo and Coco Chanel, Herbin inks and sealing waxes have been used by conquerors, novelists, designers and dignitaries for over 300 years. Today, their fabulous colours and long lasting pigments ensure Herbin continues to be the foremost choice of ink for calligraphy writers and fountain pen users around the world.  
 
This 50ml square bottle comes filled with Green Empire (Vert Empire) Ink, with the monogram of Emperor Napoleon in wax on the cap. It is a beautiful tribute to a famous French ruler. This ink is pH-neutral, water based and can be used safely in fountain pens. It flows smoothly and uses all natural dyes.
J. Herbin Fountain Pen Ink - Napoleon - Green Empire (50ml Bottled Ink)