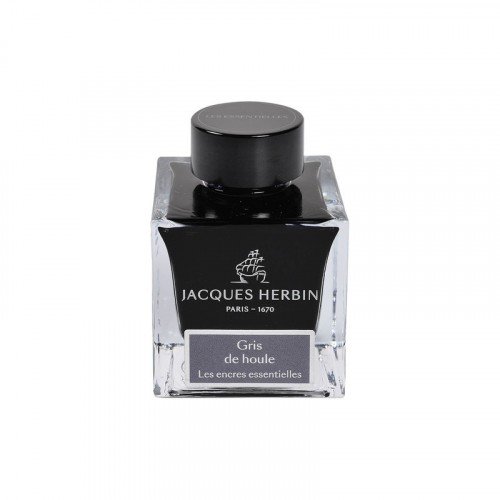 J. Herbin - The Essentials - Gris De Houle Ink - 50mL
Set in a beautiful 50ml glass ink bottle, Jacques Herbin Gris de Houle is a dark, deep and dense grey evoking the strong wave surges of a storm. Thanks to its unique hue and its great character, Gris de Houle is an elegant and seducing ink, perfect for a rare and subtle harmony.
Established in Paris in 1670, the Maison HERBIN initially specialized in the sealing wax, fine stationery and ink trade, and imported shellac from India. Since this founding their aim has been to "Give body and color to our thoughts." The adventure of one of the oldest ink makers in the world began over three hundred years ago but its products have expanded into a complete universe of inks, writing instruments, stationery, and other goods for amateurs and connoisseurs of the lettering arts.
J. Herbin - The Essentials - Gris De Houle Ink - 50mL