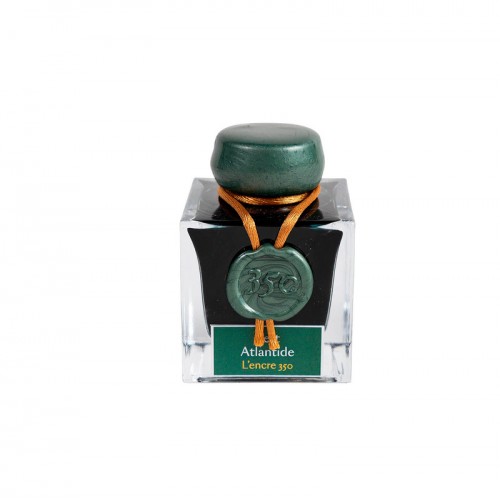 J. Herbin Vert Atlantide 350th Anniversary Ink - 50mL
Celebrating the birth of the Jacques Herbin brand in Paris way back in 1670, the 350th Anniversary Ink is a deep and nuanced colour that reflects the centuries of experience leading up to its creation.
The Atlantis Green ink is dark and intense, scattered with silver and gold glitter for a captivating sparkle not unlike the mysterious depths of the oceans that, according to myth, consumed the legendary lost city.
The 50ml bottle is sealed with wax and stamped by hand in the Jacques Herbin workshops.
J. Herbin Vert Atlantide 350th Anniversary Ink - 50mL