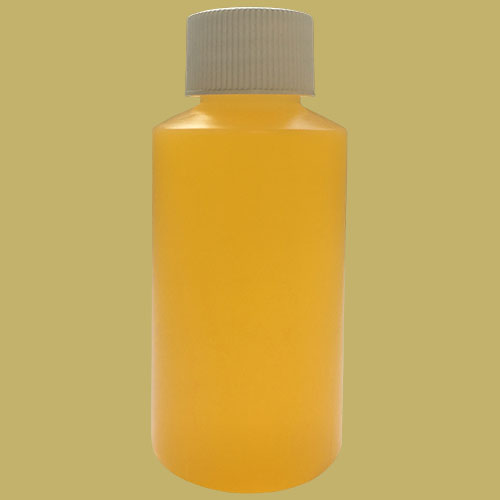 Jojoba Oil 125ml
Our Golden Virgin Jojoba is Cold Pressed and is a must have for skincare. Jojoba is not an oil but a liquid wax, and is pronounced "ho-ho-ba".
Jojoba penetrates the skin easily and is suitable for all skin types making it an ideal ingredient within soap, cream, lotion, food wraps, balm and massage oil formulations. As it is highly penetrating and closely resembles the natural sebum it helps restore the skin's regular pH level. Jojoba is superb for skin care and scalp treatments and helps sooth and soften. Use Jojoba in facial blends to remove excess oils and to help balance the skin's natural oils. Jojoba contains a natural anti-inflammatory called myristic acid which may be useful in formulations for arthritis and rheumatism. It has natural anti-oxidant properties and so a virtually indefinite shelf life.
Use Jojoba in all cosmetic applications including Creams, Body butters, Lotions, Massage Oils, Soap, Foot and Hair care products. Suitable for all skin types and particularly useful for Mature, Dry, Sensitive and Problem Skin 
Method of extraction: Extracted from seed by mechanical pressure and filtered to 1 micron, no heat or chemicals are used in extraction (Virgin), No pesticides used in plantations.
Country of Origin: Australia
Jojoba Oil 125ml