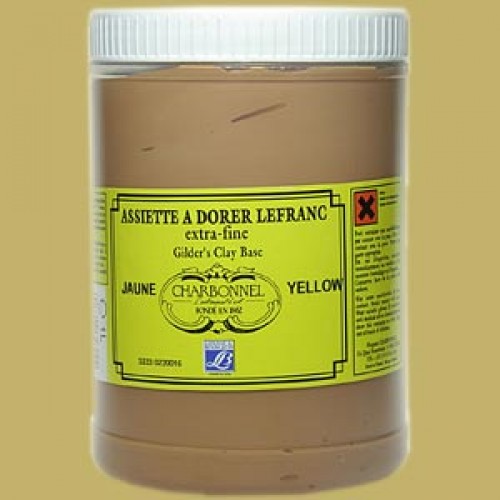 Lefranc & Bourgeois Yellow Gilders Clay 1 KG
Lefranc & Bourgeois Charbonnel Extra Fine gilder's clays are in the form of a paste which is finally ground in the traditional manner between granite rollers. The manufacturing process ensures top quality and performance in use.
Before use, mix with a solution of lukewarm rabbit skin glue size or gelatin size, one volume of gilder's clay to two volumes of glue size. For best results, apply two or more thin coats of this solution onto a perfectly smooth substrate, such as gesso. When dry, remove dust and apply gold leaf. After burnishing, the clay becomes visible through the fine leaves of gold.
Lefranc & Bourgeois Yellow Gilders Clay 1 KG