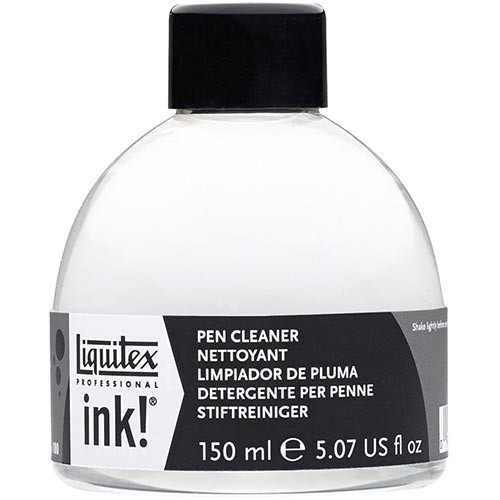 Liquitex Ink Pen Cleaner 150ml
Liquitex Professional Acrylic Ink Pen Cleaner is ideal for cleaning acrylic ink from paint brushes, technical and dip pens and airbrush parts.
Simply rinse them with a small amount of Acrylic Ink Pen Cleaner to remove ink. Should some ink dry on your brushes or nibs, soak the items in Liquitex Professional Acrylic ink Pen Cleaner for a few minutes and then rinse with water.
Found this product cheaper from another Australian retailer? We'll beat it by 5%
* Competitor's price must include GST. 
* Competitor's price must not be below our purchase price (loss-leading).
* Competitor's offer must be verifiable by us.
* Excludes trade and special quotes, stock liquidations and commercial quantities.
Liquitex Ink Pen Cleaner 150ml