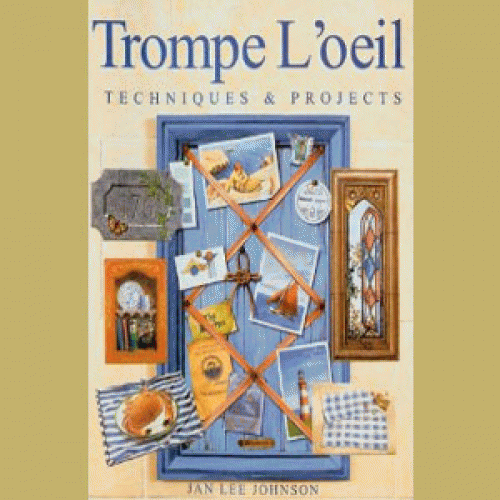 Trompe L'Oeil Techniques & Projects
Learn the skills and techniques for successful trompe l'oeil effects with expert artist Jan Lee Johnson and create some highly individual and witty decorations to brighten up your home. Follow Jan's clear instructions and original ideas and techniques to create woodgrain, stonework, grisaille, lace, fabric fold and other 3-D effects using little more than household paint, brush and sponge. Full instructions for ten projects, small and large, are included with which you can build up your confidence and level of sophistication.
* stone wall plaque
* mosaic toilet seat
* celebration tray
* faux-marble table top
* memo board
* oriental cupboard and contents
* stone window frame with view
* greek-stye fresco
* provencal-style mural
Packed with photographs and beautifully illustrated with Jan's own artwork and templates, this attractive book will delight and inspire your home decorating.
Jan Lee Johnson began her career at the BBC as a scenic artist and has continued on a freelance basis for the film industry. She is also a college lecturer in paint finishes, trompe l'oeil and murals.
This book comes with a complementary booklet of Imitation Gold or Silver with a choice of loose or transfer leaf.
The advertised price of this product includes 10% GST
International orders do not attract GST charges.
Trompe L'Oeil Techniques & Projects