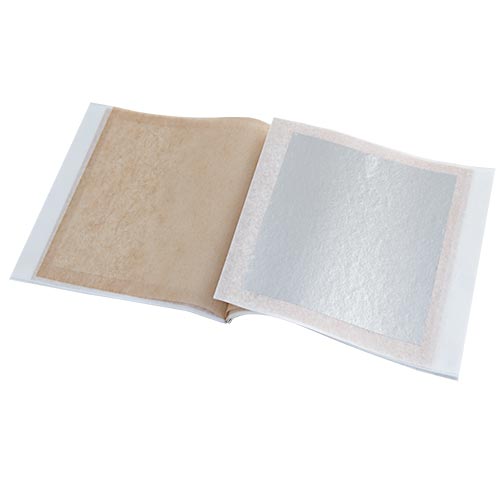 Palladium leaf Transfer leaf
Palladium is similar to Silver in appearance, it is a little darker than Silver or 12 karat white Gold.
Palladium leaf is often substituted for Silver or white Gold due to its non-tarnishing nature.
This leaf is manufactured to the standard European weight of 15-16 grams per 1000 leaves and size of 80 x 80 mm (3.15 x 3.15 inches)
Each booklet contains 25 leaves.
Palladium leaf Transfer leaf