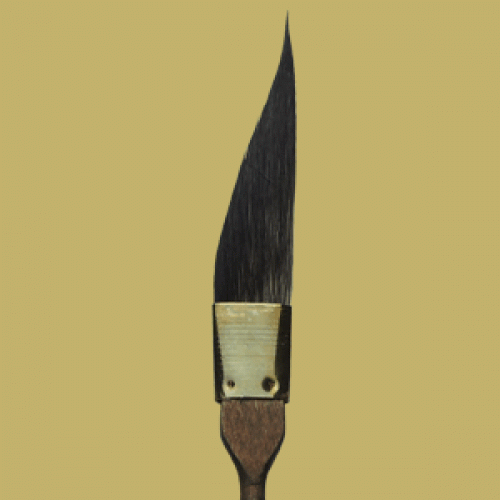 Pure Squirrel hair Dagger liner #3
Dagger liners or Sword liners as they are otherwise known are beautifully tapered pure squirrel hair brushes with a very fine point. Traditionally used by sign-writers for lettering - they are the perfect brush for creating sinuous, organic shapes.
Short imitation cedar handle with brass ferrule
Made in Germany.
Pure Squirrel hair Dagger liner #3