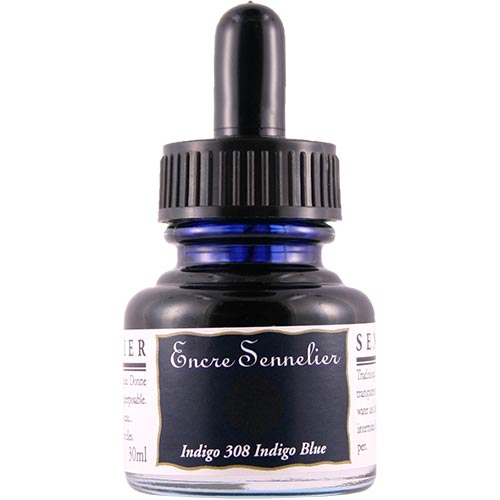 Sennelier Indigo Blue Ink 30 ml
Sennelier inks are very similar to China inks and are available in a huge selection of high quality colours. Colours are mixable with each other and with the thinner, can be reduced for various techniques. All colours are extremely rich, made with a shellac gum binder giving them a unique brilliance, brightness and vibration under light. They dry rapidly and display a high degree of water resistance, without being indelible. These inks are very sought-after for use with brush, ink pen or airbrush. They are perfect for use on paper, board, scratchboard card, laminated paper and even prepared films. Available in 31 different colours in 30ml jars.
Found this product cheaper from another Australian retailer? We'll beat it by 5%
* Competitor's price must include GST.
* Competitor's price must not be below our purchase price (loss-leading).
* Competitor's offer must be verifiable by us.
* Excludes trade and special quotes, stock liquidations and commercial quantities.
Sennelier Indigo Blue Ink 30 ml